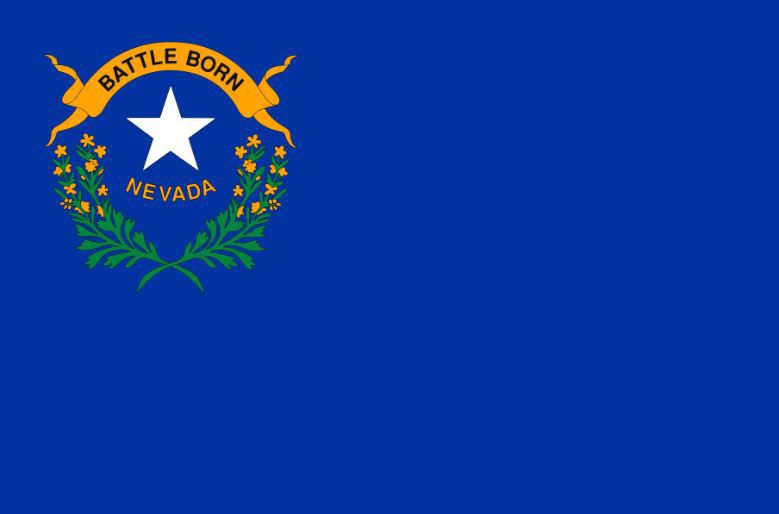 ELKO – Nevada's Battle Born state flag will accompany the U.S. flag this summer for the Downtown Business Association's "Flags Over Elko."
More than 54 American and Nevada state flags will fly over the downtown corridor and Idaho Street in the weeks preceding Memorial Day through November and Veterans Day.
"'Flags Over Elko' is an opportunity to come together and celebrate our country and support the community," said DBA coordinator Rushele Melton.
The project began last year when flags flying throughout Elko were replaced. About 30 flags were added.
Flags will be placed by Boy Scout Troop 93 along Idaho Street from Third to 13th streets and on Railroad and Commercial streets on the parking light poles.
The scouts' involvement in the project began when Lina Blohm suggested it to Scoutmaster Jeremy Draper.
Draper said his troop was in favor of "Flags Over Elko" becoming their service project, and it is a good opportunity for the scouts to show their patriotism for their country.
"It's something they can be proud of," Draper said. "Every time they see a flag downtown they can say, 'I helped put that up.'"
The troop consists of six active members ranging in age from 13 to 16, Draper said.
The troop also takes responsibility for the care and welfare of the flags, watching out for broken or missing flags throughout downtown.
Original post by ElkoDaily.com – https://elkodaily.com/lifestyles/flags-over-elko-to-include-nevada-blue-alongside-the-stars/article_d19cc02a-3c6a-5491-884b-72b49f240ff4.html